Korean skincare focuses on layering different products to target specific skin concerns, and serums are an essential part of that routine. Korean serums ingredients deliver a powerful dose of hydration and nourishment to the skin. In this blog post, we will be discussing the best Korean serums that will help to brighten, hydrate and rejuvenate your skin.
What are skincare serums?
Skincare serums are lightweight, highly potent liquids that are applied to the skin after cleansing and before moisturizing. They contain active ingredients that target specific skin concerns such as fine lines, wrinkles, acne, and uneven skin tone. They are typically formulated with smaller molecules. This lets them penetrate deeper into the skin than other skincare products. Therefore, making them more effective in delivering their active ingredients. Serums can have a variety of ingredients such as antioxidants, vitamins, hyaluronic acid, and retinoids.
5 Best Korean Serums
Here are some Korean serums that are well worth the money if you want to treat sensitive skin and combat signs of ageing like the Koreans do.
1. Benton Snail Bee Ultimate Serum
In order to rejuvenate skin, reduce hyperpigmentation, and even out skin tone, Benton Snail Bee Ultimate Serum combines the therapeutic properties of snail mucin and bee venom.
This Korean face serum contains a significant amount of snail secretion filtrate, sometimes referred to as snail mucus or snail slime, and is fermented by yeast from grapes to improve absorption. It treats acne scars and uneven skin tone increases skin elasticity and has reparative properties.
The lightweight texture of this multipurpose serum immediately absorbs into the skin without leaving a greasy or heavy feeling. It has a pH that is slightly acidic, like our skin, which reduces inflammation. Even your foundation might benefit from a few drops of this serum to improve your complexion.
2. Klairs Freshly Juiced Vitamin Drop Serum
In order to protect the skin from UV rays and to improve skin texture and tone, Klairs Freshly Juiced Vitamin Drop Serum contains pure vitamin C (ascorbic acid).
The 5% pure vitamin C in this helps to brighten the complexion, balance out skin tone, and lessen hyperpigmentation and dark spots. Strong antioxidant vitamin C works to keep the skin tight and minimize the appearance of fine wrinkles.
Higher concentrations of vitamin C can irritate the skin, so Klairs designed their vitamin C serum at a low 5% concentration and added Centella asiatica extract to help calm and soothe the skin. Due to the presence of essential oils and citrus fruit extracts, the serum is suited for sensitive skin types; nevertheless, before using it (or any new skincare product) for the first time, be sure to conduct a patch test.
A potent antioxidant, Scutellaria baicalensis (skullcap) root extract has been demonstrated to have anti-inflammatory and antibacterial effects against the P. acnes bacteria. Additionally, it makes the skin look more radiant. This is one of the best vitamin C serums in Korea since it works with all skin types, offers antioxidant protection, and reduces the appearance of wrinkles, fine lines, and uneven skin tone.
3. Innisfree Intensive Hydrating Serum with Green Tea Seed
Innisfree Intensive Hydrating Serum with Green Tea Seed is a lightweight serum. It hydrates, protects, and moisturizes the skin with Green Tea Tri-biotics, niacinamide, hyaluronic acid, and a variety of other active ingredients.
Three ingredients make up the Green Tea Tri-biotics formula, a fermented probiotics dissolution: prebiotics (trehalose), Jeju green tea (lactobacillus ferment lysate), and postbiotics (lactic acid). This complex aids the skin's ecosystem in maintaining a strong barrier.
The product contains green tea extracts to calm, shield, and brighten the skin. The USDA-certified organic farm on Jeju Island in South Korea is where green tea is grown. A distinctive green tea with 16 moisturizing amino acids is there because of the soil's abundance of minerals and volcanic ash.
4. iUNIK Tea Tree Relief Serum
IUNIK Tea Tree Relief Serum includes 67% tea tree extract and 19.5% Centella extract to fight acne, enhance skin texture, soothe sensitive skin, and lighten skin tone. This serum's high tea tree extract concentration has anti-inflammatory, antibacterial, and healing properties. It lessens acne flare-ups, treats blemishes, and soothes redness and irritation.
Extract from Centella Asiatica helps to calm and soothe the skin while enhancing skin texture. Centella's active components (centellosides), which promote the formation of hyaluronic acid, have wound-healing capabilities (madecassoside).
Other noteworthy components in this tea tree serum include niacinamide, which brightens the skin while regulating sebum (oil) production, and licorice root extract, which has anti-inflammatory and skin-lightening properties. Adenosine is a substance that helps to refill the skin barrier, calms the skin, and stimulates collagen formation for smoother skin. This lightweight, watery, green-hued serum absorbs easily into the skin and leaves it feeling moisturized and silky.
5. COSRX Hydrium Triple Hyaluronic Moisture Ampoule
Triple hyaluronic moisture from COSRX Hydrium Ampoule uses three different forms of hyaluronic acid and panthenol to hydrate thirsty, dry, and dehydrated skin types. All day long, the serum keeps skin elastic and soft without making it greasy.
Hyaluronic acid with a low molecular weight attracts moisture, whereas a medium molecular weight hydrate below the skin's surface. In order to stop moisture loss from the skin, the high-weight molecule hyaluronic acid creates a barrier of defense. The three weights offer deep hydration that can permeate various skin layers.
A humectant, panthenol has anti-inflammatory properties and aids in attracting and holding moisture to the skin. The possibility of skin irritation is reduced by the limited list of ingredients in this Korean skincare product. It has an incredibly thin texture and absorbs swiftly for all-day hydration. Skin is moisturized and plump for a more youthful appearance.
How to Use Korean Serums in the Daily Routine?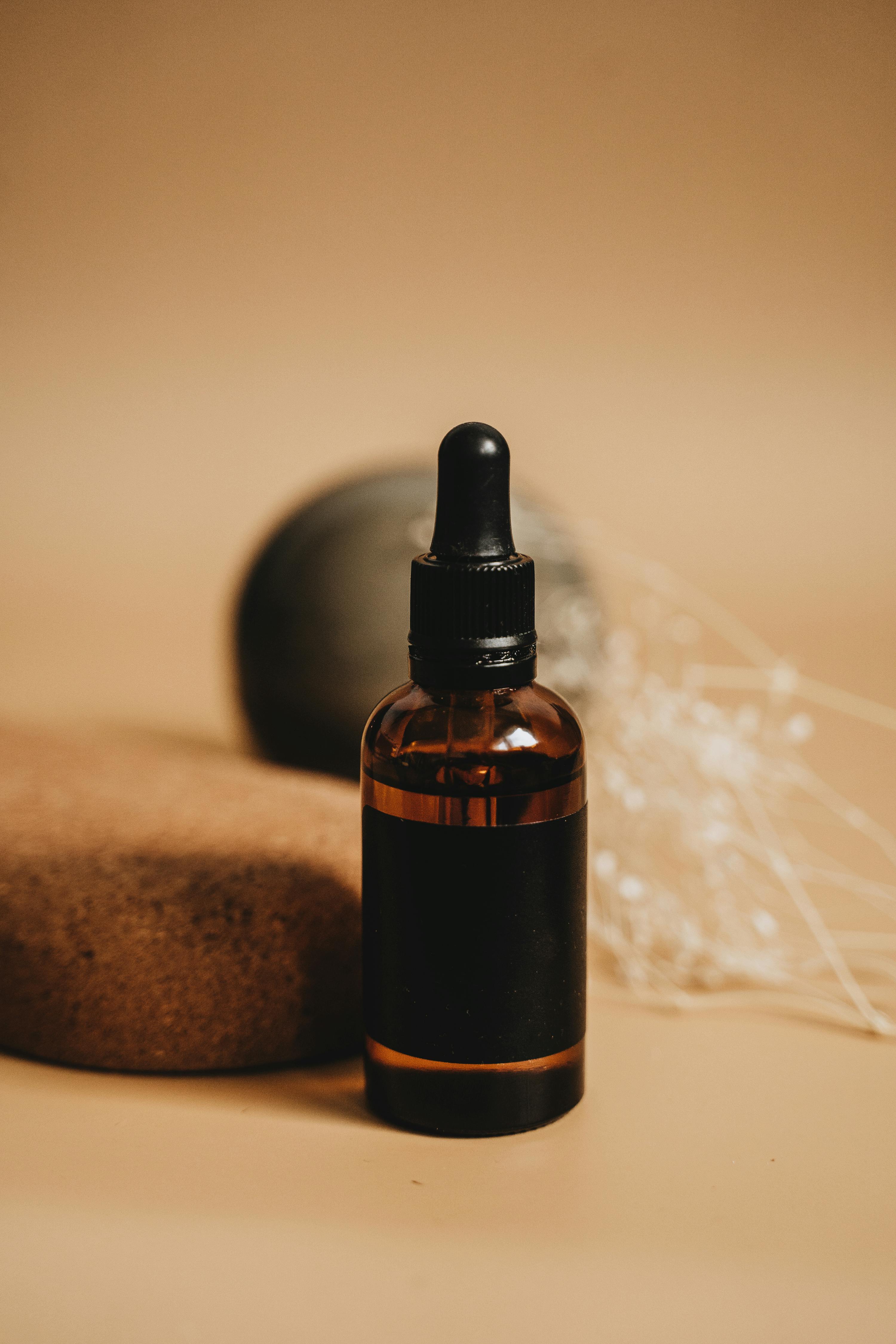 Korean serums are highly potent skincare products that target specific skin concerns. In order to properly use Korean serums in your daily skincare routine, it is important to follow these steps:
Cleanse your face thoroughly to remove any dirt and makeup.
Use a toner to balance your skin's pH levels and prepare it for the serum.
Apply a small amount of serum to your face and neck. Gently pat your skin using your fingertips.
Then, follow up with a moisturizer to seal in the serum's benefits and keep your skin hydrated.
Use the serum in the morning and evening for the best results.
Use sunscreen during the day to protect your skin from the sun's harmful UV rays.
Korean Serums: Wrapping up
Korean serums are a must-have in any skincare routine. They provide a powerful dose of hydration and nourishment to the skin. The best Korean serums have ingredients that will help to brighten, hydrate, and rejuvenate your skin. Whether you choose a product from our list of top picks or do your own research, we hope this post has provided you with valuable information on how to find the perfect serum for your skincare routine. Note that, consistency is always the key, so be sure to use your serum daily for great results.